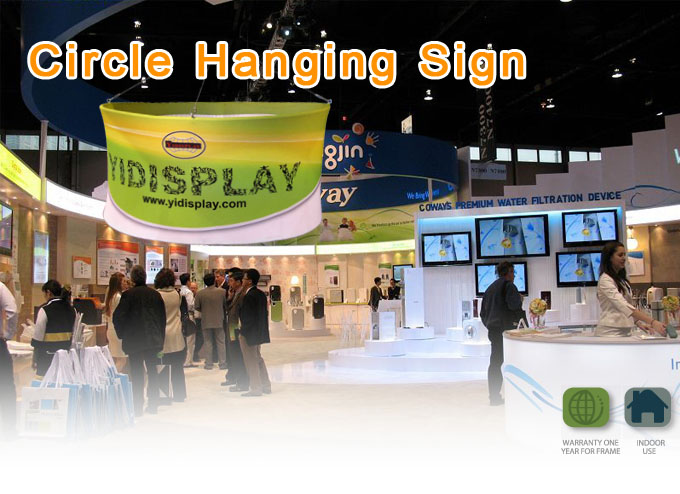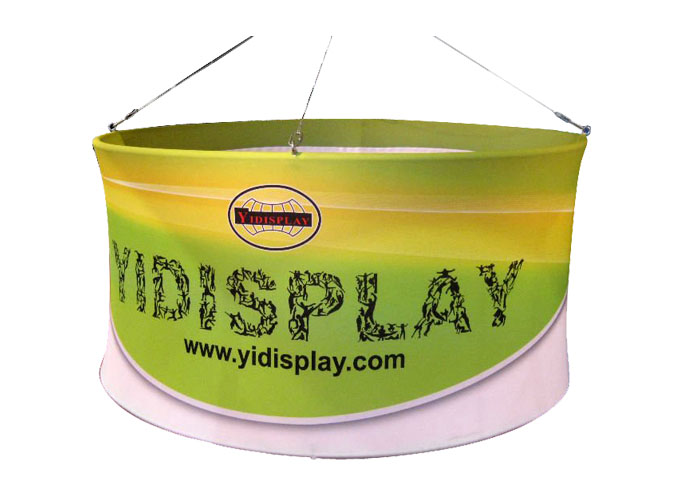 1 - Collapsible Extruded Aluminum Hanging Sign Frame
1 - Full Color Zippered Tension Fabric Graphic Print
1 - One-point Hanging Harness Hardware
The Hanging Banner Frame is an excellent way to set you apart from the competition!
The Hanging Banner Frame captures an audiences attention
the second they walk into the exhibit hall. Hanging Banner Frames work
great for retail displays or trade shows. It is literally a "snap" to put
together because all the pieces just snap into place. Configurations are
available from 4 feet up to 20 feet in length for maximum impact! Use our
soft case to keep all the pieces neatly organized for shipment and storage.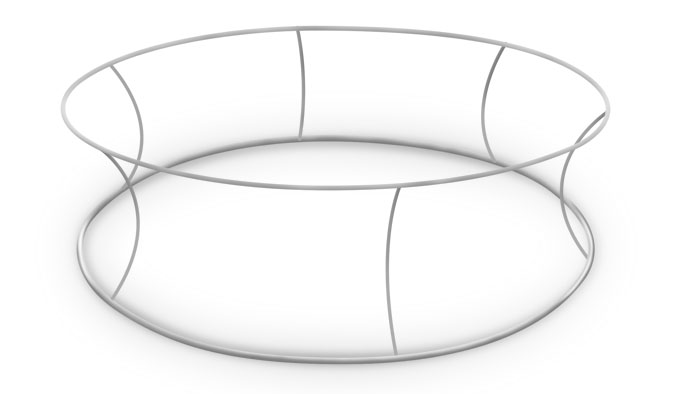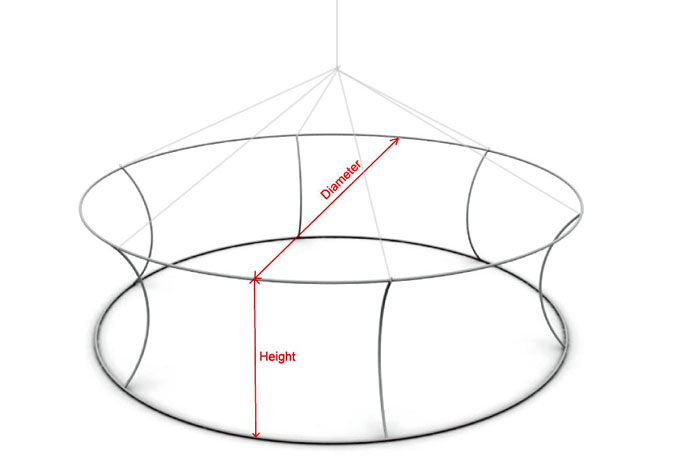 Circular

Frames
Item

NO.
Graphic

Sizing

Dimensions
RNDHB636
Diameter

6ft

x

Height

36

"
RNDHB842
Diameter

8ft

x

Height

42"
RNDHB1048
Diameter

10ft

x

Height

48"
RNDHB1248
Diameter

12ft

Height

48"
RNDHB1548
Diameter

15ft

x

Height

48"
RNDHB2048
Diameter

20

ft

x

Height

48"
Hanging Banner Rotation Motor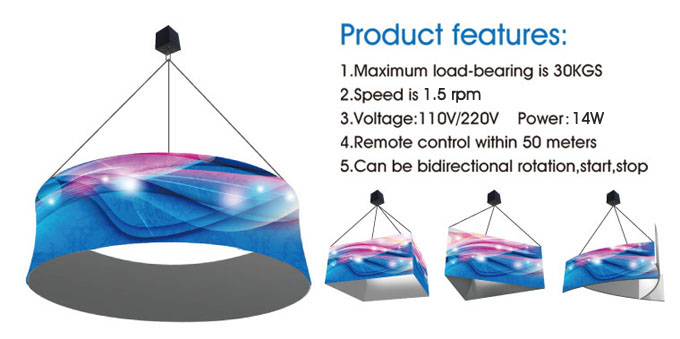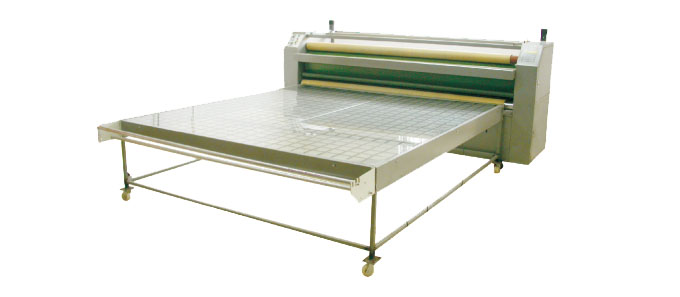 Hanging Sign's are printed using a durable wrinkle resistant fabric called Poly-Flex. The dye
sublimation process transfers your full color image directly to the fabric. This is all done by using
an ink transfer to permanently transfer your image to your Hanging Sign.
The lead time for printing process is 15 business days from the date of approval. For more
information please click on the link below "Artwork Specification Link" for more information on approval,
printing, and shipping time frames. The total process can be shortened for a nominal rush charge.